We purchased a Vax upright bag less vacuum cleaner 3 years 2 months ago and it came with a 3 year manufacturers warranty. It is now broken.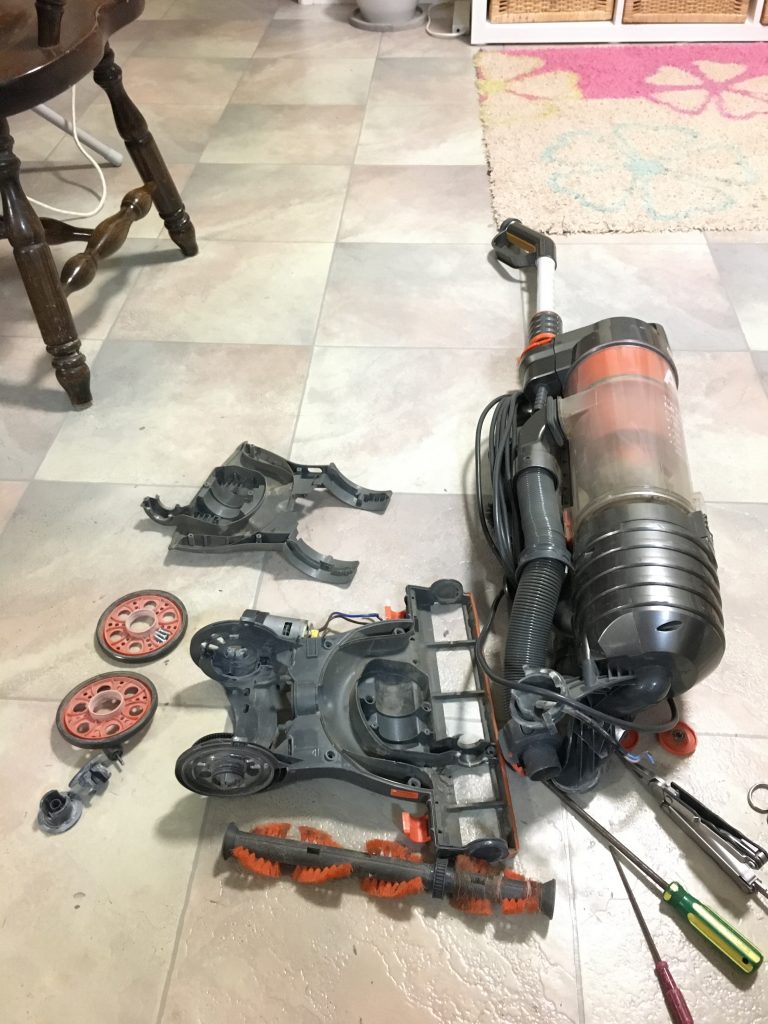 Before it ended up in pieces, when trying to vacuum the floor, anything the size of birdseed or larger would get pushed around on the floor in front of it. The problem was the wheels had torn down the material they were rotating on. The major issue I have with this is that the both the front and rear sets of wheels use the bottom chassis plate as their bearings, so the chassis is the sacrificial member and needs replacing instead of a cheaper easier to access part.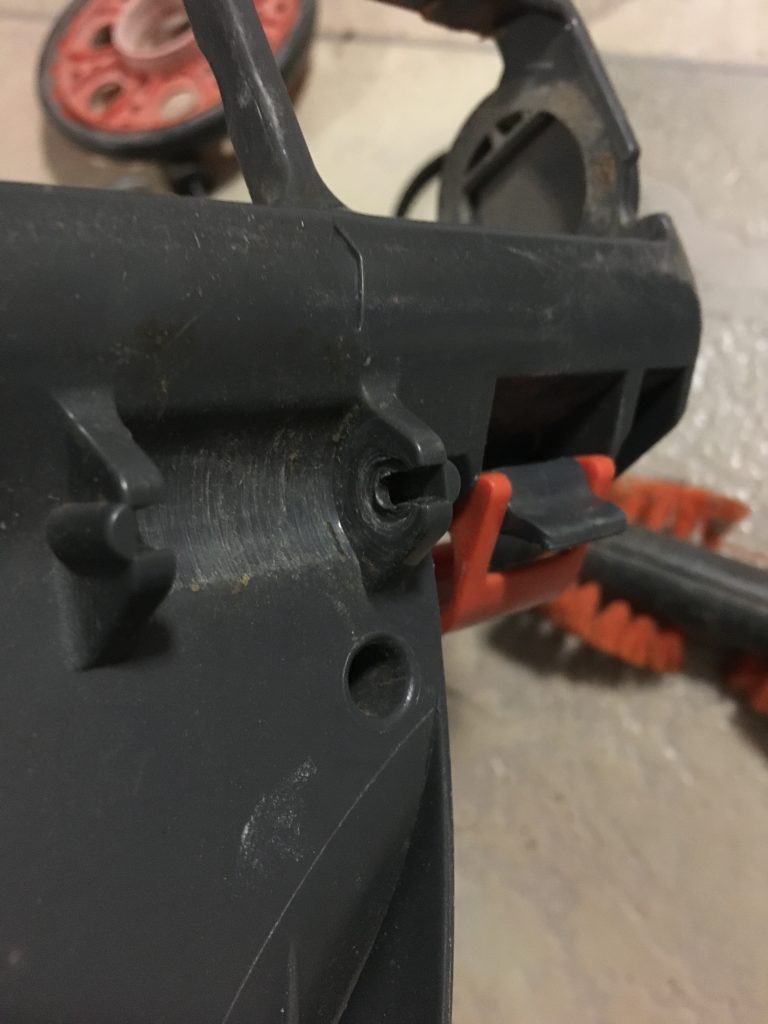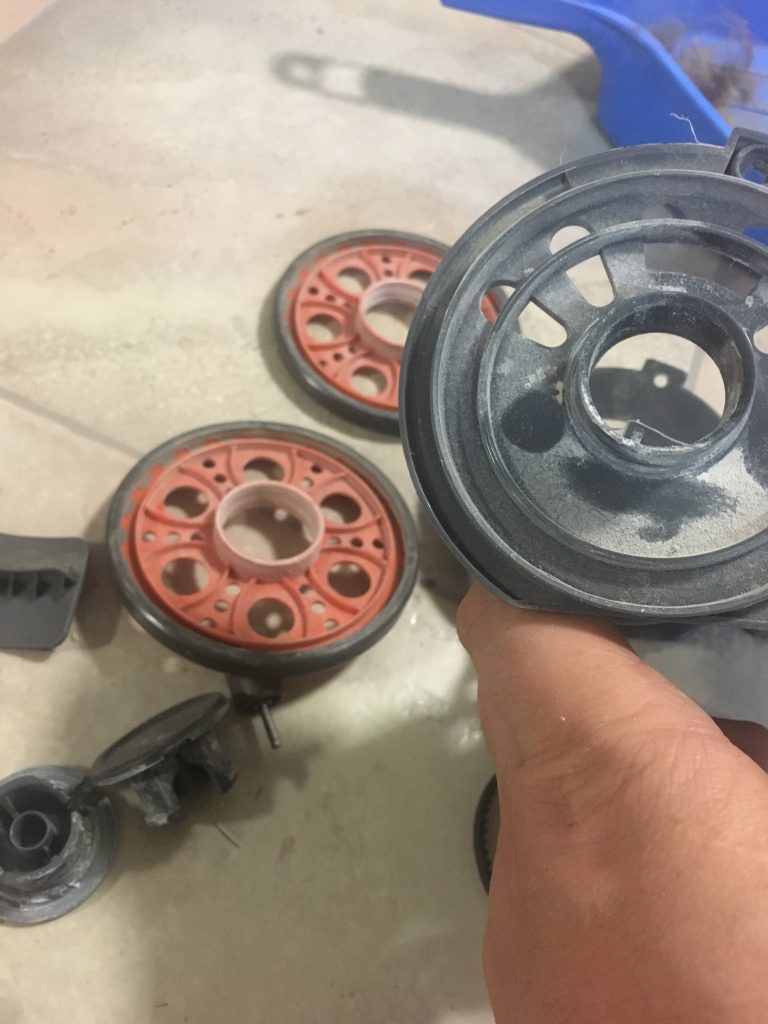 The front wheel retaining slots had elongated down so far the wheels were rubbing on the bottom of the chassis. The rear wheels had worn the bottom of the stubs pretty thin and were sloppy.
I was going to try to 3D print some parts to repair this, but got lazy and purchased a new base plate and front wheels online from http://ToolSpareParts.com.au
The moral of this story is thoroughly check any item you have before its warranty runs out
So I got an email saying the parts are no longer available so I am now going to do a quick dodgy repair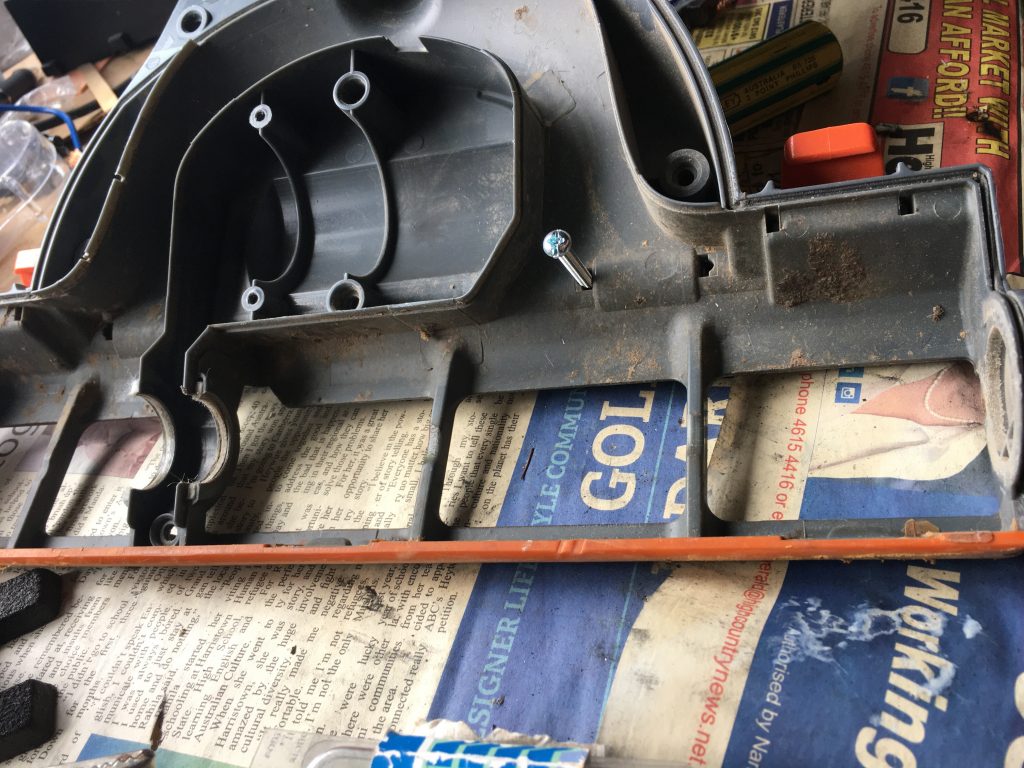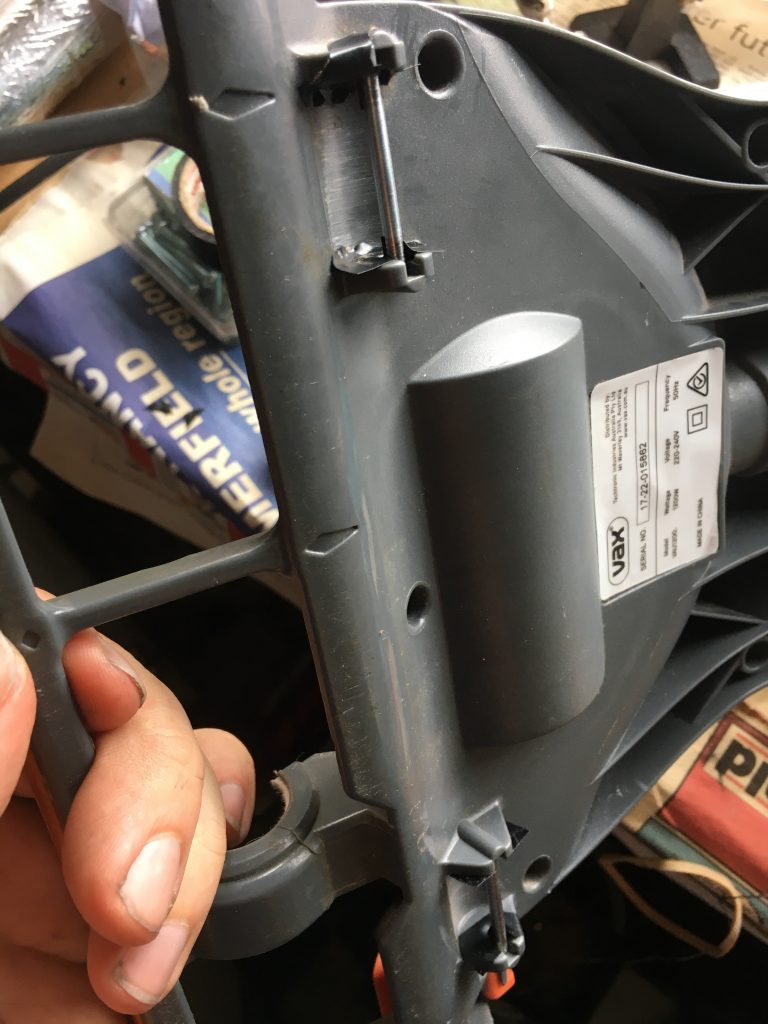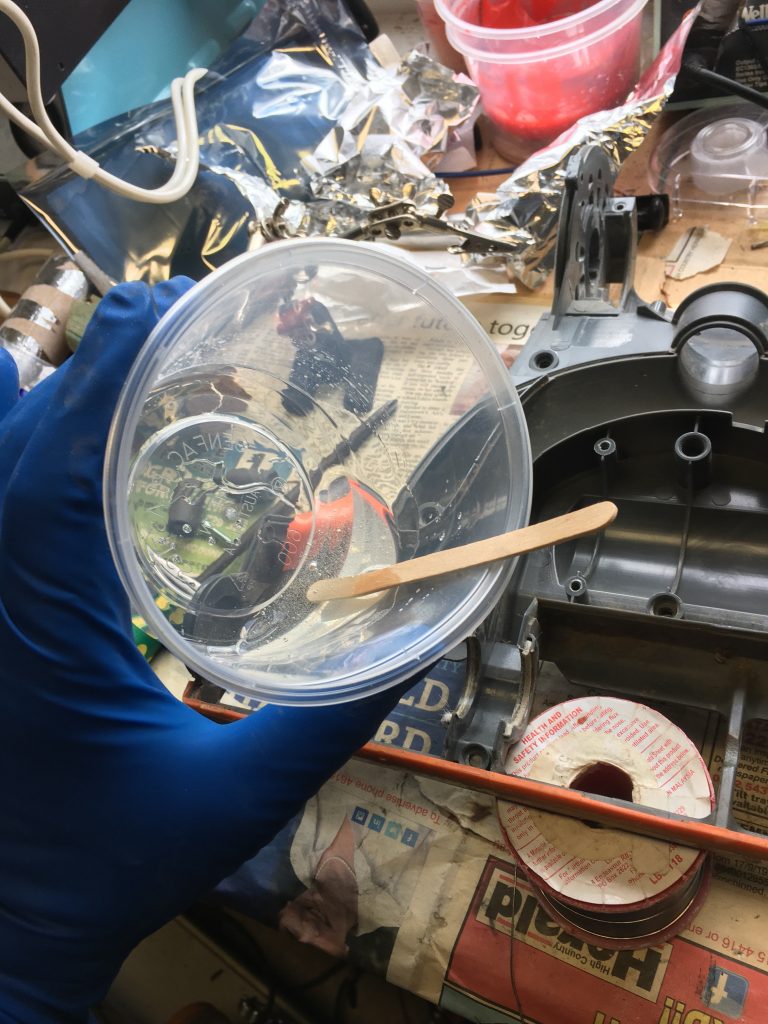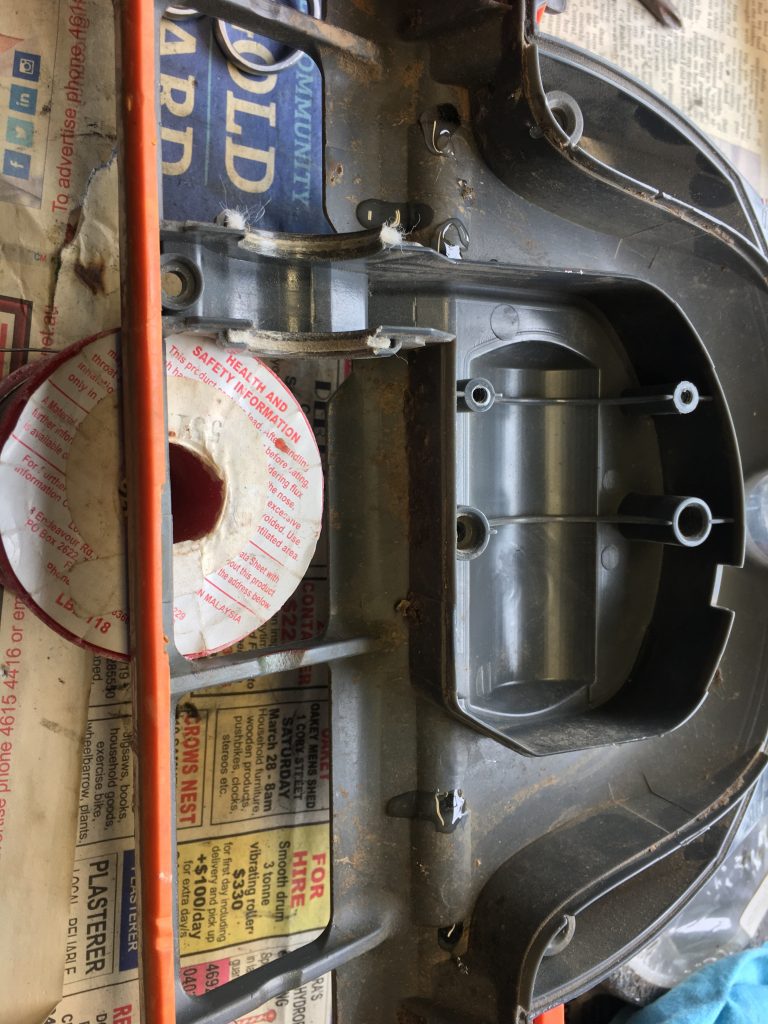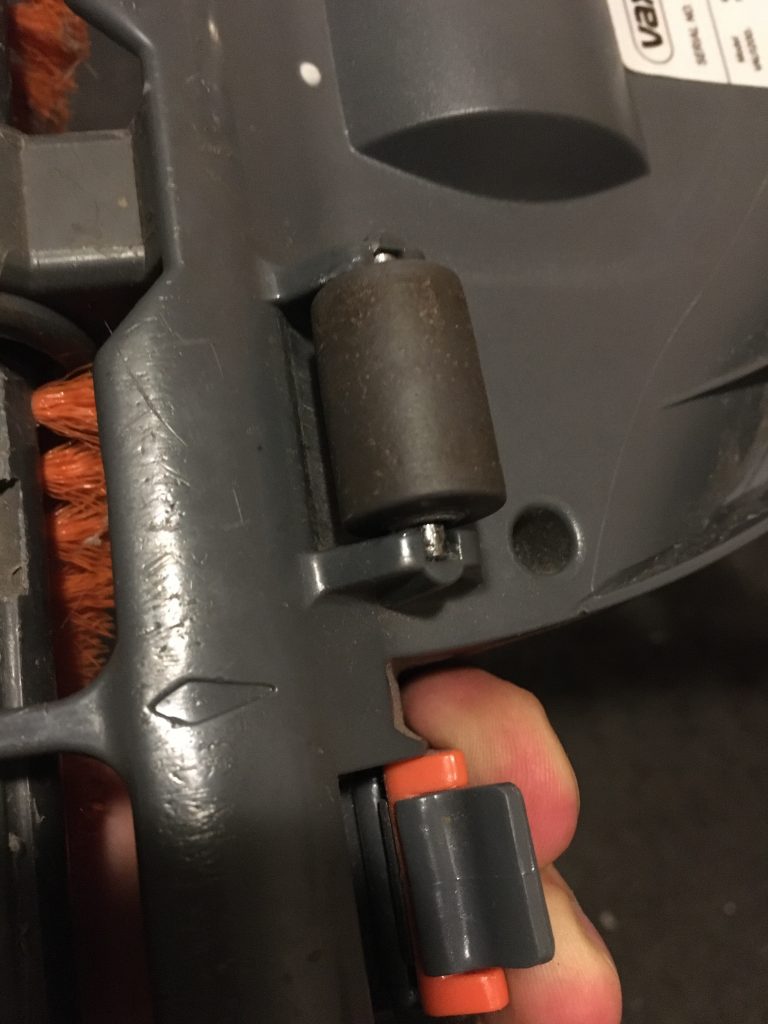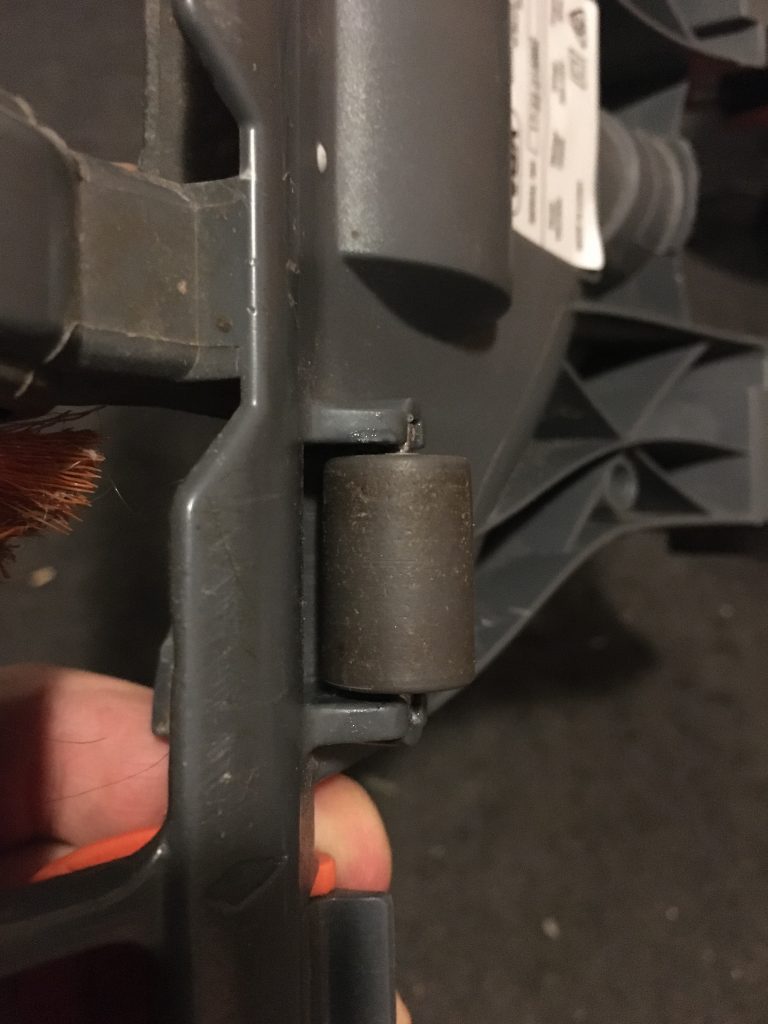 So I reassembled the vacuum cleaner and it works better now. Still have to sort out a more permanent fix.